SPONSORED CONTENT Feb 01, 2017 Waterloo Region Record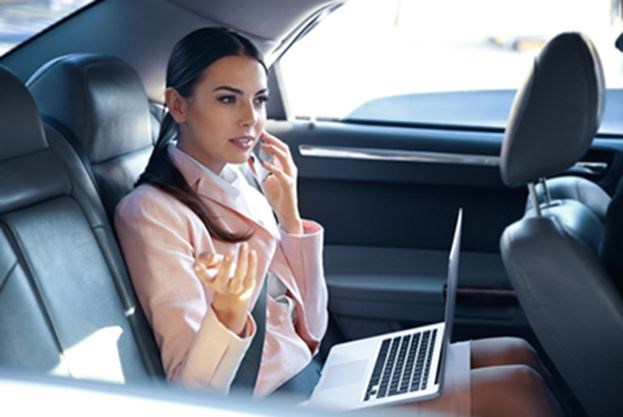 Boulevard Limousine, 190 Washburn, Kitchener, ON 519-886-8090
If you are in the corporate or business world, you know that time is money, so Kitchener-Waterloo's Boulevard Limousinewants to help both you and your guests get to where you need to go on time and in style.
Whether you have a business meeting, a lunch, a guest speaker who needs to be brought to an event site, or an airport run to be made, Boulevard Limousine is a limo service you can count on. Any number of their fleet of 16-plus vehicles can take on the roles of corporate limousines and help ensure your event is a success.
Impressions are also important, so Boulevard Limousine ensures travellers are treated in a first-class manner. Your business partners, clients or investors will be glad you went with the right choice in transportation experts.
As one loyal customer says, he has used Boulevard Limousine for everything from nights out, sporting events and transportation to and from airports, and has always found their services to be "second to none."
Especially when it comes to the challenges and travails of big-city driving, you don't want to leave your transportation requirements to less than the best. Instead, go with "service that works for you."
Boulevard Limousine's reliability and commitment to excellence comes out of their philosophy of treating each one of their customers as family. The compliments they receive in return prompt them to continue to strive forward on the path toward making their service the best it can be.
Boulevard Limousine covers the Kitchener-Waterloo, Cambridge, Brantford and Stratford regions, and always strives for bigger and better achievements, even though the company is well into its third decade in business.
A winner of numerous Readers' Choice Awards, including from the Waterloo Region Record, the Kitchener Post and the Waterloo Chronicle, Boulevard Limousine can provide limousines for just about any occasion you have, from weddings and funerals to proms, sporting events and more.
Experience the award-winning service that so many others have enjoyed by calling Boulevard Limousine at 519-886-8090 or toll-free at 1-888-330-5386. More information and online booking with an account is available at their website http://boulevardlimousine.ca/.
Like Boulevard Limousine on Facebook for news and special offers!